A few months ago, Wessame left her work and life in Paris to move to Lisbon and start a new adventure as an International Talent Recruiter at Ivy Partners.
She shares her experience, her advice for a successful integration abroad, and her opinion on Lisbon and Portugal.
Why did you move overseas?
I wanted to live abroad for a while, so when the opportunity to join Ivy Partners in Lisbon as a Talent Recruiter arise, I took my chance!
How did your move to Lisbon go?
Everything went pretty well. Before arriving, I was lucky enough to find accommodation on Facebook Market and avoided going through an agency. I arrived in Lisbon in August, in the middle of summer, which was very pleasant, and my great colleagues immediately welcomed me. As I was staying in Europe, the administrative part was relatively easy to manage.
What do you like most about your new life in Portugal?
I can get to the beach in just thirty minutes, and that's priceless! I only just arrived in the country, and I still have many things to discover, which I look forward to!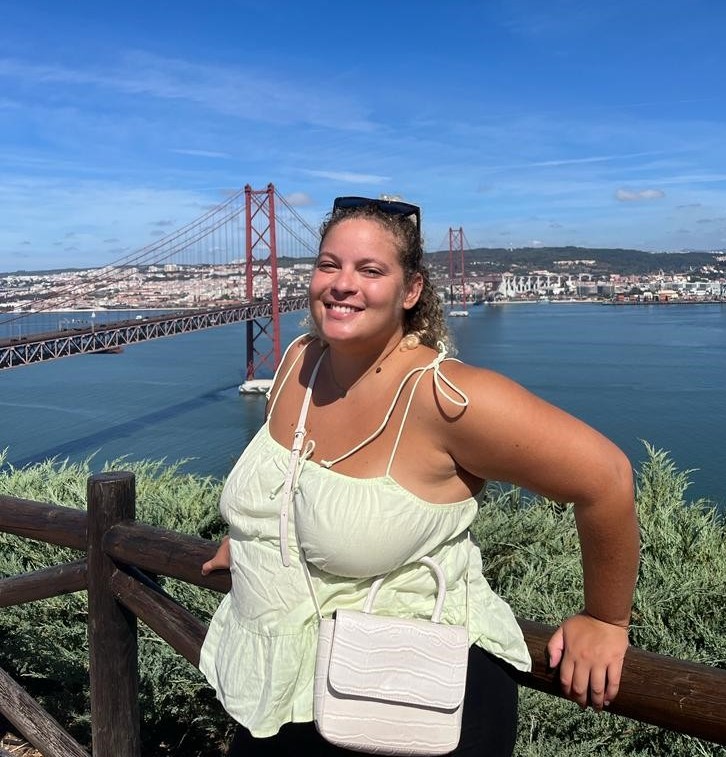 How is your integration going? Was it easy for you to meet new people?
During my first week, I mostly took the time to settle in and get my bearings. Then, via Bumble Friends, I met other people who are also doing a VIE in different companies in Lisbon. It's a great app to meet other expats and even locals who have the same interests as us. It all happened pretty quickly. I've also bonded with my colleagues, who welcomed me so well and with whom I often go out!
What are the disadvantages of living in Lisbon?
I find it very difficult to find negative aspects to this city but if I have to pick something, I would say all the hills in the town! So much harder to walk around!
What is the cost of living in Lisbon compared to Paris?
Contrary to popular belief, the cost of living is not so much lower in Lisbon compared to Paris. Regarding restaurants, bars, shopping, and other fun activities, it is true that it costs much less than in Paris. On the other hand, the prices are quite high when it comes to rent, gasoline, electricity, and Internet. As an expat, you are gaining on some aspects but not on all of them.
You moved to Lisbon without speaking Portuguese. Is this a challenge for you?
Not speaking Portuguese was not a barrier at all. Everyone speaks English, even French sometimes, so it's pretty easy to get by. I have already learned a few essential everyday words while shopping, for example.
What is the hardest thing about living abroad?
For me, the most challenging part remains the distance from my loved ones. But Portugal is still quite close to France, so I can return quickly for weekends or holidays.
What are the three main advantages of living and working abroad?
First, traveling opens your mind!
Living and working abroad forces you to get out of your comfort zone and allows you to be yourself with the new people you meet.
The discovery and adventure! No matter where you go, it will always be a strong human, personal and professional experience!
Three tips for a successful move abroad?
Don't be afraid to reach out to others, to ask for help, to ask questions… You are generally very well received.
Daring to speak the local language is also very important. No matter the level and the accent, you can only progress by doing so.
Try new activities, in a gym, singing in a choir, or pottery… it's the best way to meet people and get out of your comfort zone.
In any case, living abroad and working there is an extraordinary experience. So don't be afraid to get started; go for it! No matter how it goes, it's bound to be a great experience with a lot to learn.
You joined Ivy Partners three months ago. What are your first impressions?
Everything is going really well. The team is very caring and supportive. It is a challenging and sometimes frustrating job while also being very rewarding. The recognition I received from my colleagues has helped me to improve my self-confidence.
How did Ivy Partners support you in your integration?
I started working in the Geneva office during my first week at Ivy to be trained and meet the whole team. This allowed me to embark on the adventure smoothly.
Then, once I arrived in Portugal, I was quickly welcomed by my colleagues here. They even visited my apartment before my arrival to help me! If I needed anything, the team would make sure to help me as best they could, which made my first few weeks in Lisbon a lot easier.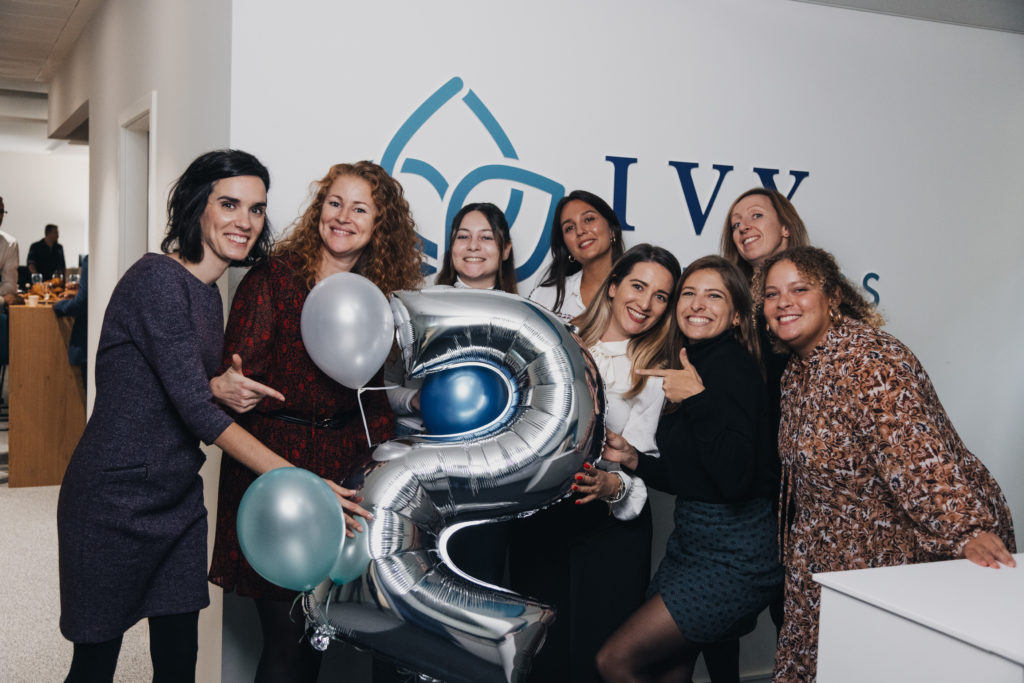 ---
Are you interested in an experience abroad? Do you want to join a caring company that will support you in this experience? Come and join our teams in France, Switzerland or Portugal! Consult our offers or send us an application. We are constantly looking for new talent!