In the following interview, we meet Xavier Hakon, system engineer at Ivy Partners who describes his role, mission and challenges as well as his side passion as a market gardener.
What is a system engineer?
The systems engineer is responsible for installing and maintaining a company's computer equipment and/or software. He carries out a technology watch to monitor developments in science and new technologies and facilitates the integration of new system tools. He can be consulted by architects and project managers for technological choices and decisions.
I am myself, an "infrastructure" system engineer. If we compare it to a house, it is the foundations, the walls, the slabs, the roof. My specialties are the systems:
data storage
virtualization of VMWARE and IBM Power servers
Veeam, Spectrum Protect backups
server automation and security
What is your mission?
I am currently working at a leading Swiss actor in the transportation sector, working in the infrastructure security team where I:
manage the patching infrastructure
develop a repeatable patch management process
improve the current infrastructure
support and train the users of this infrastructure
automate repetitive actions for better efficiency
What is your background?
After graduating with an IUT diploma , I started working as an operating technician for an ESN. I then specialised in architecture and systems and took on different positions to become a senior system engineer in a leading role.
During my career, I've also taken on regular training and certifications to increase my expertise and competencies, which has helped me climb the ladder. Technologies change fast and you need to keep up with the evolution to offer the best service and solution.
What do you like most about your mission?
Modernizing existing systems and infrastructures and bringing real added value
What are the challenges in the mission?
Bringing new solutions and modernizing processes of legacy systems.
Facilitate better communication and collaboration between the different departments
Your job in 3 words
Diplomat: any change in tools or processes must be accepted and understood by users
Firefighter: critical incidents, even if they are rare, must be "extinguished" as soon as possible
Guardian: you are in charge of maintaining, protecting and developing systems
What skills are needed to perform in your job?
Patience: in bigger organisations, decision-making can be long
Proactivity: solutions and security vulnerabilities evolve very quickly
Rigor: the consequences of a small error can be enormous
Ivy Partners in 3 words
Why did you decide to join Ivy Partners?
The need to work in a human-sized company whose values ​​are aligned with mines.
Working with one client at a time.
A good feeling with the team during the recruitment process
On top of your engineering career, you are also a market gardener? How did you start that activity?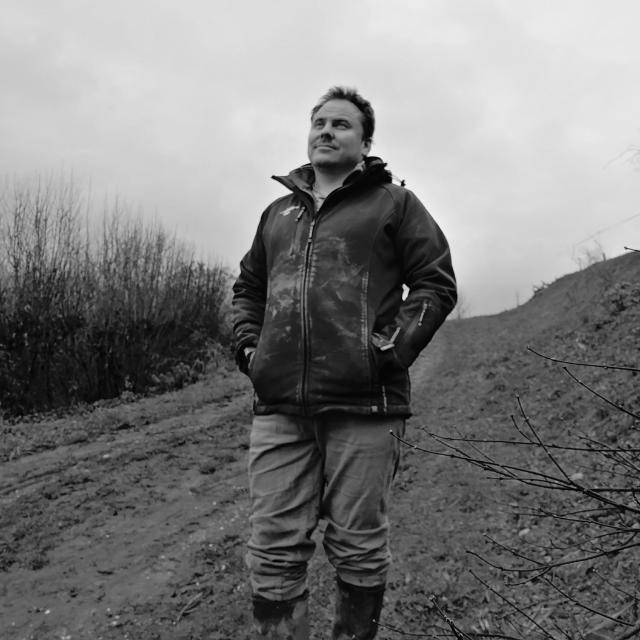 With my ex-girlfriend we wanted a change. We liked to produce our vegetables and one day, after a few sabbatical months, we told ourselves that we could test market gardening, we wanted to be able to offer good organic, local vegetables at a reasonable price for everyone to enjoy.
We started on a small scale to "test" in parallel of our respective work, providing for 5/6 families.
We are now separated, but this project remains, we provide weekly vegetable boxes for 9/10 families. It's a good balance between pleasure/profitability/workload.
We produce seasonal vegetables from April to October, the rest of the time we leave the soils at rest. We have implemented a technique inspired by permaculture and the famous Jean Martin Fortier, which consists of working by plank, with little tillage, a lot of mulching, and fully automated and controlled watering.
What I like about this activity is that to succeed, you need the same skills as in my job: patience, reactivity, proactivity, and rigor.